Ultimate Mongolia with Naadam Festival 11 days
Region: Southern and Central part of Mongolia
Available time: 9-19th of July, 2019/2020
Price: On request

Highlights of trip


Stay in the cozy ger camps whilst travelling around the Mongolian wilderness

Wild, unspoilt terrain populated by nomads

Naadam Festival: Horse Racing, Archery & Wrestling

Enjoy the hospitality of the local people by visiting a local family 'ger'

Explore the capital Ulaanbaatar and the Gandan Monastery

Visit Mongolia's renowned national parks

The enormous statue of Genghis Khan

Epic Mongolian scenery

Great walks and optional horse rides

July 9 - Arrive in Ulaanbaatar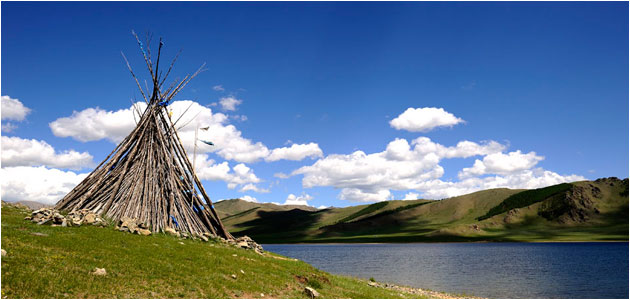 Upon arrival at Chinggis Khan International Airport, you are met by tour guide and transferred to the hotel in the city center.
Overnight in Blue Sky hotel
Meals: dinner
July 10 - Ulaanbaatar city tour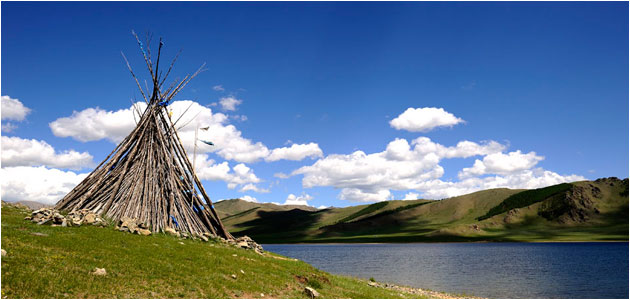 After breakfast at hotel, you will go on a sightseeing city tour. The first stop is at Sukhbaatar Square, which is the central square named after the revolutionary hero of 1921 Damdiny Sukhbaatar whom declared independence from China. You will visit the Gandan Monastery that is the largest and most famous functioning monastery in Mongolia; here you may experience the monks in worship and see the impressive Golden Buddha Statue of Migjid Janraisig. Time permitting you can visit the Natural History Museum which is famous for its authentic dinosaur skeletons and also visit the Zaisan memorial hill to get a fantastic view of whole city. You will have a welcome dinner at local restaurant.
Overnight in Blue Sky hotel or similar
Meals: Breakfast, Lunch & dinner
July 11-12 - Naadam Festival, Opening Ceremony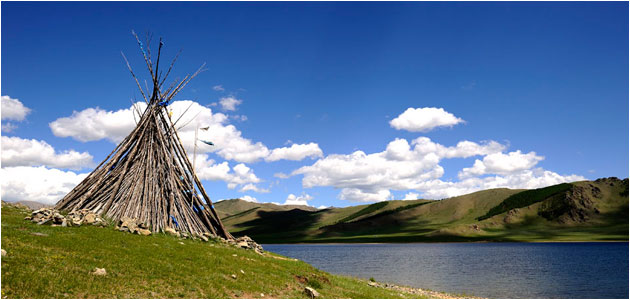 During whole lovely days you enjoy watch Naadam festival or three manly sports such as wrestling, archery and horse racing. Visit opening ceremony of Naadam festival at the national stadium. And you will see archery, wrestling and horse racing during Naadam festival. Naadam festival is of the victory of the People's Revolution. Naadam festival is celebrated every year at 11-13th July in Central stadium. Mongolia celebrates its independence and its rich cultural heritage with a festival of sports and revelry in Ulaanbaatar. The distinctly Mongolian feel and flair of the Naadam Festival make it a wonderful spectacle, a joyous time, and an intriguing cultural event. Colorful ceremonies and parading soldiers kick off the celebrations. The ancient game of wrestling follows, with men competing in many rounds of competition. Both men and women compete in the archery games, using the traditional Mongolian compound bow that terrorized Europe when Genghis Khan and his Golden Horde moved their empire west. The quintessentially Mongolian art of horse racing follows, where up to 800 horses compete, jockeyed by children so that the skill of the horse, and not the rider, is tested.
Overnight in Blue Sky hotel or similar
Meals: Breakfast, Lunch & dinner
July 13 - Fly to the Gobi Desert and then drive to Yol Valley and the Gurvansaikhan National Park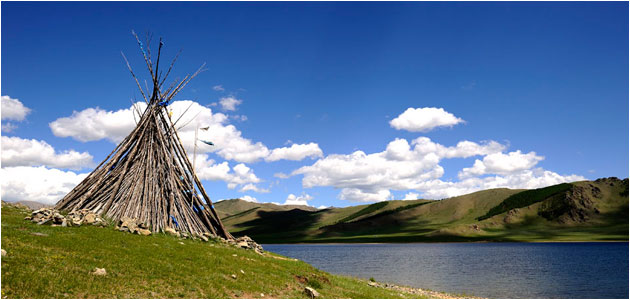 This morning you fly over the vast steppe to the Gobi Desert, Mongolia's southernmost province of semi-arid desert. Meet your driver upon arrival and then transfer by a 4WD vehicle to the Yol Valley in Gurvansaikhan National Park, situated in the lap of the Altai Mountains. On the way to the lodge, you will stop to visit the local Natural History Museum for an insight into the flora and fauna of the area. This valley is nestled deep within the hills and is a safe haven to get away from the desert heat. Some areas of the valley are continually sheltered from the hot sun and house huge, blocks of ice that gradually melt away during the summer. It is very wide at the entrance and narrows gradually into a remarkable gorge. You will get to see wild animals such as ibex and wild sheep, and the vulture. You can hike on foot or go horseback or camel riding around the area to the gorge.
Overnight in Three Camel Lodge, deluxe ger
Meals: Breakfast, Lunch & dinner
July 14 - Day trip to Bayanzag (Flaming Cliffs) & Sand Dune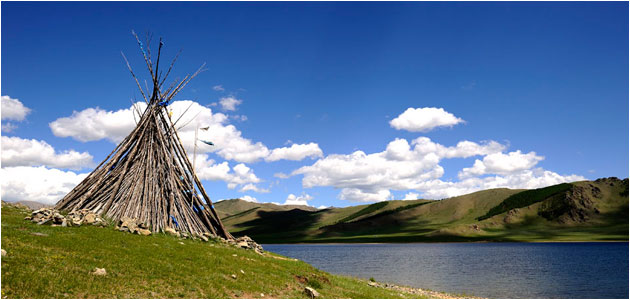 Following breakfast at tourist camp then we will drive to Bayan Zag, popularly called "The Flaming Cliffs" for its glowing orange rocks. It was here, in 1922, that paleontologists made an astounding discovery. This area got international name as Roy Chapman Andrews after his exploration team from the American Museum of Natural History discovered the first nest of dinosaur eggs here. The area is haven for the natural history scientists as the area is rich in dinosaur fossils. After Bayanzag zag we head to Moltsog Els, is one of the few regions of the Gobi covered by sand dunes. Smaller than Hongoryn Els, these sand dunes are much closer to the Three Camel Lodge, You can visit a camel herder's family and will have an opportunity to ride a Bactrian camel.
Overnight in Three Camel Lodge - Deluxe Ger
Meals: Breakfast, Lunch & dinner
July 15 - Flight back to Ulaanbaatar, Terelj National Park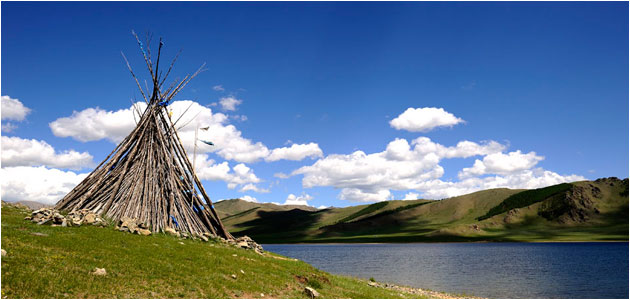 We will drive to airport for flight back to Ulaanbaatar and you are transferred to Terelj National park. This unforgettable excursion will take you to features such as unique rock formations, scenic valleys, a winding river, and restful groves of trees. Many nomads live in the park itself, where they find lush grazing land for their animals. You will take a tour in the park and visit the notable rocks called "The Turtle rock", and "Monk reading a book". You will visit the Aryabal meditation center located inside the mountains to learn more about Mongolian Buddhism.

TERELJ LUXURY HOTEL

A scenic upcountry drive from Ulaanbaatar transports you to the Terelj Hotel and Spa, one of the Small Luxury Hotels of the World. Nestled in an almost untouched corner of the earth – Gorkhi-Terelj National Park, part of the vast Khan Khentii Strictly Protected Area – this palatial yet intimate hotel is a destination in itself.

Discover serenity and renewal in the Tereljmaa Spa, with its array of massages and treatments. Share family time in the heated pool and Jacuzzi. Or let the children play in their own club – while you enjoy time as a couple over fine cuisine and a fine Cuban cigar. Then relax in luxurious rooms and suites designed for comfort, and accented by Mongolian antiques and contemporary art.
Overnight in Terelj Luxury hotel
Meals: Breakfast, Lunch & dinner
July 16 - Drive to 13th century complex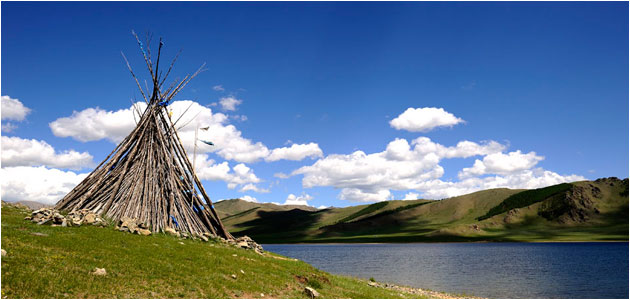 After having breakfast drive to 13th century National park. On the way, you visit the Chinggis khan's Statue making a one short stop over there. Taking some photos for Chinggis khan's Statue. Then continue to drive to 13th century where a several kind of tribes such as King Palace, Shaman camp, herder's camp and so on. Have a lunch King Palace camp near the 13th century after that driving back to Terelj Hotel
Overnight in Terelj Luxury hotel
Meals: Breakfast, Lunch & dinner
July 17 - Drive from Terelj NP to Hustai National Park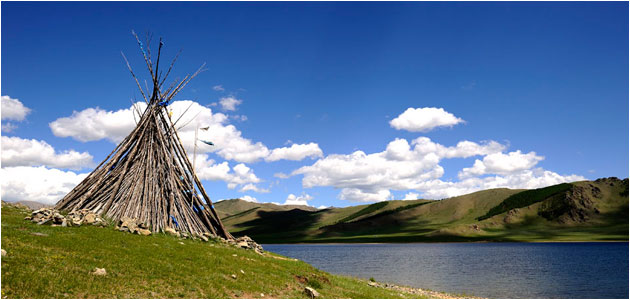 We will drive to Hustai National Park Hustai National Park is the site of a unique re-introduction scheme of Przewalskii's horse (Equus przewalskii), called "takhi" by Mongolians. It became extinct in the wild in 1969 and, since 1992, has been successfully re-introduced to Hustai from zoos around the world. This has been an international effort monitored by The Foundation for the Przewalskii Horse, based in the Netherlands and MACNE (Mongolian Association for Conservation of Nature and the Environment). The national park is rolling Steppe Mountains with rather large patches of birch and aspen forests. There are also visible remains of Neolithic graves. In addition, red deer (Cervus elaphus) and wolf (Canis lupus) have increased quite a bit during the last few years, as well as Mongolian gazelle. Species present in Hustai but usually not seen include Lynx, Argali Sheep and Roe Deer. The Hustai National Park in Mongolia is world famous for the successful reintroduction of the Prezwalski horse. After lunch we will drive to HS khan resort where we will stay overnight.
Overnight in HS khan Luxury resort
Meals: Breakfast, Lunch & dinner
July 18 - Drive back to Ulaanbaatar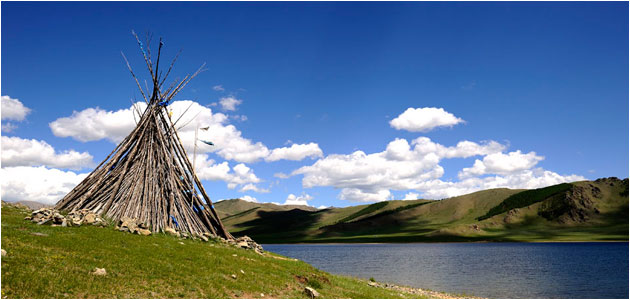 In the morning, we will drive back to Ulaanbaatar. There is more to see if you are interested. Visit the Bogd Khan Winter Palace Museum-residence of Bodg Jabzan Damba Hutagt VIII-Mongolia's last theocrat. Or take leisurely stroll in the town center. In the evening, enjoy farewell dinner and local folklore dance shows.
Overnight in Blue Sky Hotel or similar
Meals: Breakfast, Lunch & dinner
July 19 - Departure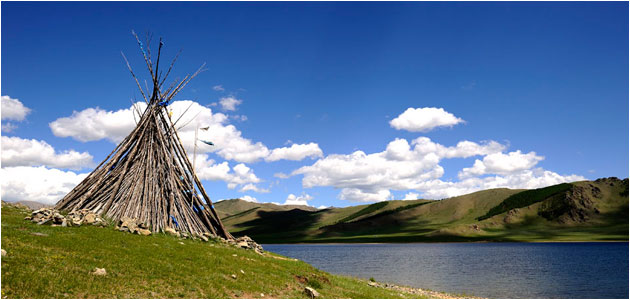 Check out from the hotel and transfer to the "Chinggis Khan" International airport for departure.
Meals: Breakfast