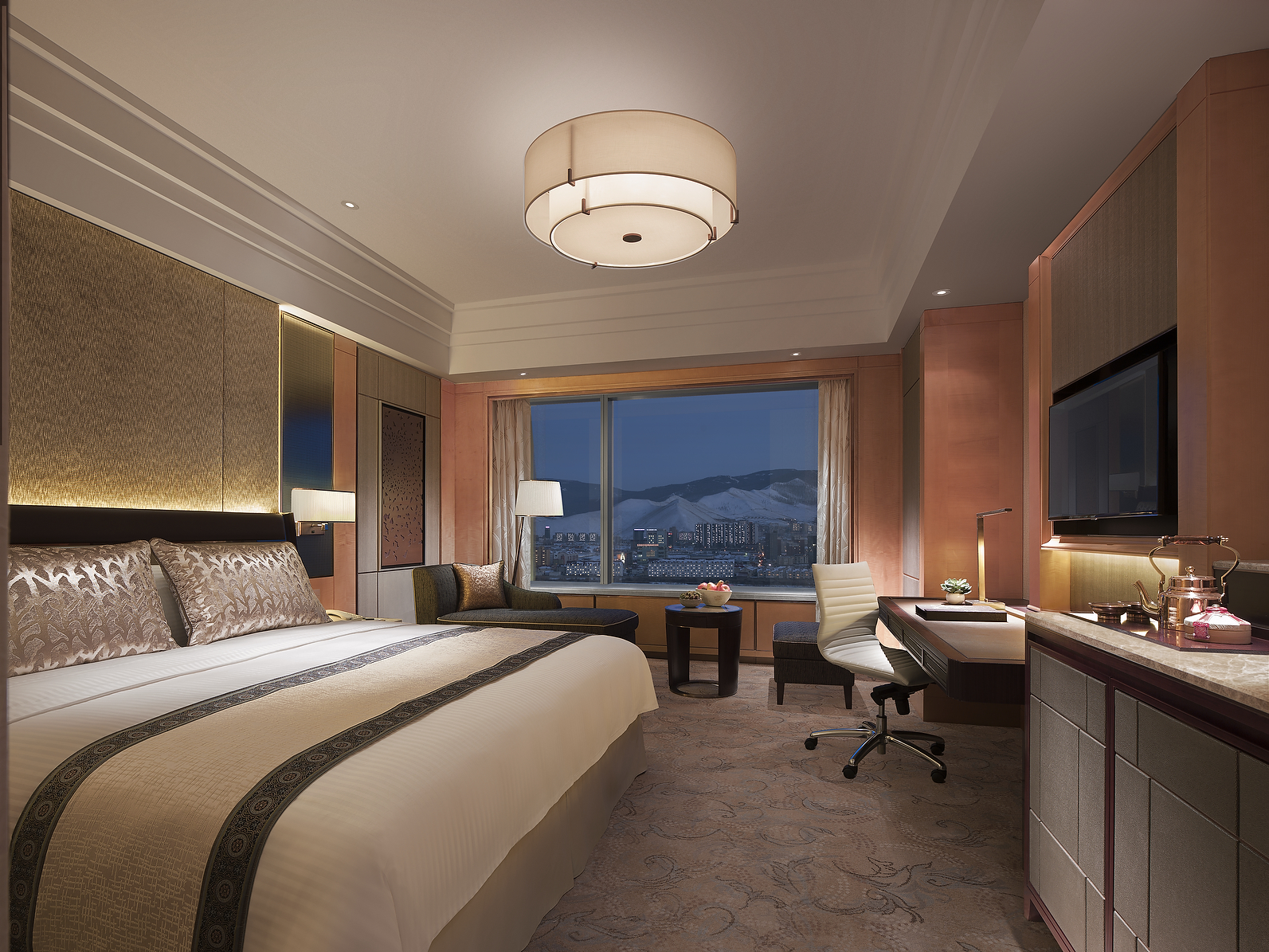 Shangri-La Hotel, Ulaanbaatar, is located right in the heart of the city centre. It is an ideal base for both business and leisure travellers and within walking distance of the famous Government House, Great Chinggis Khaan Square and main offices and embassies. Chinggis Khan International Airport is just a 40-minute drive away. The train station is only 20-minutes away by car.
The Blue Sky Hotel and Tower
---
Kempinski Hotel Khan Palace features 102 hotel guest rooms and suites; luxuriously appointed and classically-styled; yet in keeping with the ever changing needs of the international traveler, each providing latest digital technology and communications.
---